Admin Tool
Administrative functions are accessible from the Admin Tool.
You can use the Admin Tool to access User Manager, Group Manager, Company Manager, and Role Manager.
Note:
The administrative functions you have access to depends on your account permissions. You may not see every administration option.
The Admin Tool is accessed by selecting
Admin Panel 1.0
.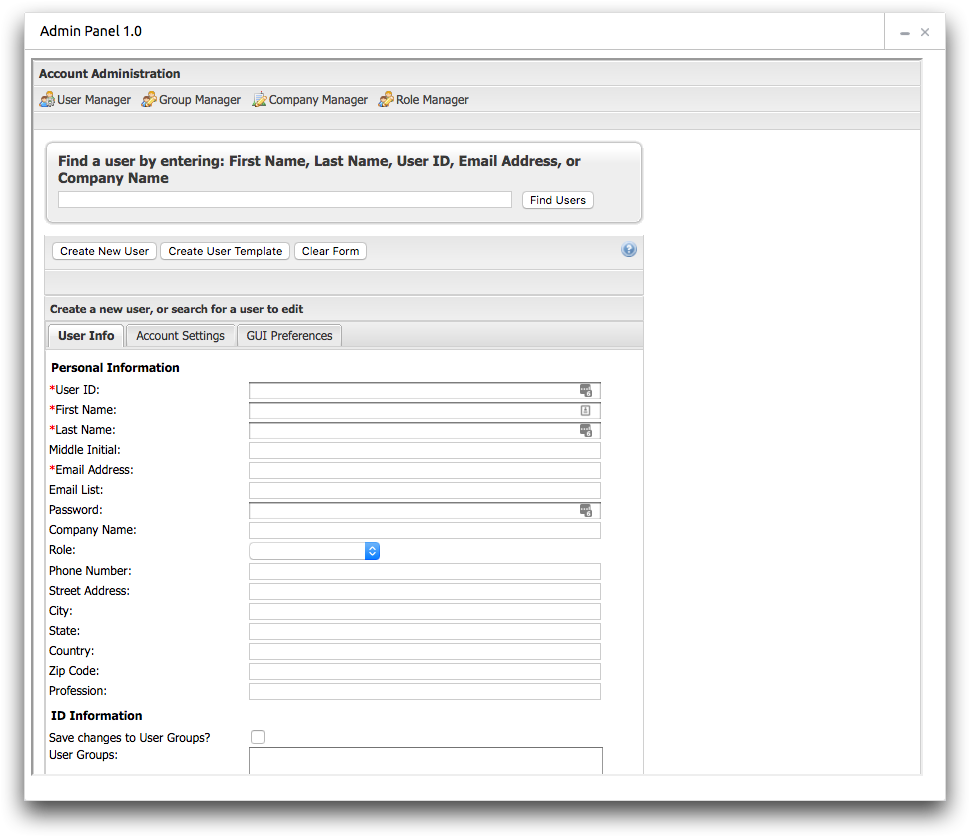 from the workspace menu. The window is labeled